If you slide on one of the BIG mountains in the west you have probably noticed a really bad smell this season that might only have been a faintly bad smell in seasons past.
Jackson Hole, Snowbird, and Alta locals have reportedly been hit the worst by this phenomena with locals reporting increased incidence of skiing triggered migraines, just trying to get to the resort-road rage, and difficulty breathing in crowded liftlines.
What is the cause of this malaise gentle reader? Look no further than the industrial skiing giants and their conglomerate passes;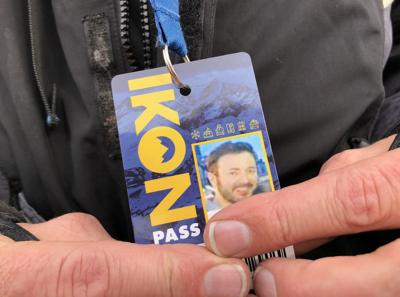 https://www.jhnewsandguide.com/news/town_county/article_74e0e79c-ed83-5a4f-b5b6-408b365126b0.html
This massive influx of tourists has created highly dangerous Tourist Fart Air bubble/inversions over these resorts! It has also been reported that TFA was at levels deemed unhealthy for at risk individuals this season over Presidents day and MLK day weekends!
In an effort to fully stamp out TFA in the Wasatch, the PPPC staff has created this logo to let tourists know that they can keep their TFA at places like Boyne Highlands or Hunter Mtn;
Here at the PPPC we say "Don't let Friends breath TFA! Go touring instead!"
In the future hopefully this logo will proudly denote resorts that are 100% TFA FREE!(Though we will continue holding our breath as companies like VAIL LOVE breathing TFA ALL DAY)
So, gentle reader, be warned the next time you are feeling nauseous, light headed, and really fucking annoyed at the local hill; you are breathing in WAY to much TFA!
Keep touring!
The Editor,
PPPC